Save Time and Money with College Courses from Sophia
Take courses that transfer to Post University Business for just $99/month
Post University Business has teamed up with Sophia to help you complete your degree more quickly and affordably. Available anytime, anywhere, and accessible by most any device, Sophia's self-paced courses let you earn general education credits on your schedule. View the course chart below to find the right courses that will help you complete your degree.

Please note: Post University requires a 73% to accept a Sophia course for undergraduate transfer credit.
or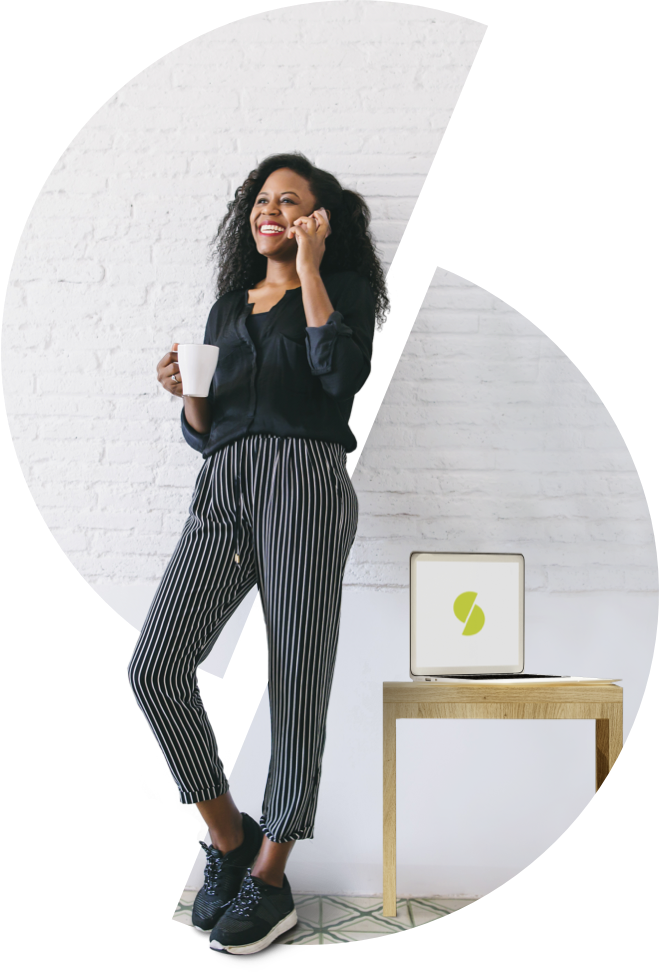 How It Works
Here's how Sophia works with your degree at Post University Business.
01
Try Sophia for Free
Get started with a free trial and experience Sophia's smart, user-friendly courseroom. Sample as many of our college-level online courses as you'd like, get to know the instructors, and see if Sophia is right for you.
Tour the courseroom
Meet the instructors
Take the first quiz
Try for Free
You can skip this step and Become a Member right away.
02
Become a Member
Save time and money earning your degree when you become a Sophia member. Our online and on-demand courses help you knock out your general education requirements fast and on your terms.
Gain unlimited access
30+ on-demand courses
Only $99 a month
03
Take Courses
Take one or many of our highly-rated courses. Complete all the required assessments with an overall score of 70% or above and go onto the next one.
Take as many (or as few) as you want
Go at your own pace
Courses are pass-fail
04
Transfer Credit
When you complete a course, Sophia will send you a congratulatory email letting you know we automatically sent your transcript to Post University Business.

Membership Plans & Pricing
Try any course for free and when you're ready, choose a membership plan to get unlimited access to 30+ courses.
1 Month
You want to work quickly through one or two courses.
$99
Per month. Auto-renews.
4 Months
You want to knock out several gen eds over a few months.
$299
For four months. Auto-renews.
Best deal
12 Months
You prefer to work through courses at a slower pace.
$599
Per year. Auto-renews.
Courses
Select from Sophia courses that fit your degree program at Post University Business.
Need help finding the right options? Contact a Sophia Learning Coach.
1-800-341-0327
Sophia Courses
Post University Business Courses
Sem Credits
Rating
Business

COM1XX Communication Elective
3

933

LAW204 Business Law I
3

6710

Open Elective
3

14858

Open Elective (1 Credit)
1

39903

ACC111 Financial Accounting
3

19163

Business Elective
3

24308

FIN201 Principles of Finance
3

12954

MGT105 Principles of Management
3

3542

PMG300 Project Management
3

22883
Computer Science and IT

CIS120 Introduction to Information Technology
3

22325

CIS241 Python Programming
3

780

CIS 400 Elective
3

2072

CIS350 Advanced Multimedia Web Design and Development
3

9587
English and Communication

Open Elective
3

22010

ENG110 College Writing
3

10590

ENG 200 Elective or HUM 100 Elective
3

5536

COM107 Intro to Communications
3

4379

Open Elective (1 Credit)
1

18630

Communications Elective
3

26262

COM107 Intro to Communications
3

11080

ENG 200 Elective or HUM 100 Elective
3

231

COM324 Persuasion
3

416
Humanities

PHL101 Introduction to Philosophy
3

3883

Philosophy Elective
3

2163

ART101 Art History I
3

26225

ART102 Art History II
3

10447

PHL203 Ethics
3

22029
Language

SPA101 Elemenary Spanish I
3

1110
Math

MAT171 Calculus I (3 credits)
4

1408

MAT102 Intermediate Algebra
3

28745

MAT105 Quantitative Methods
3

3818

MAT220 Statistics I
3

29464
Science

ENV110/ENV121
3

19431

BIO121 Human Biology- Health and Disease
3

29046
Social Science

PSY101 Fundamentals of Psychology I
3

9872

SOC101 Principles of Sociology
3

3149

ECO201 Macroeconomics
3

3429

ECO202 Microeconomics
3

2097

FIN306 Personal Financial Planning
3

4175

HIS200 Elective
3

941

HIS201 United States History I
3

54

HIS202 United States History II
3

20
Success Preparation: Not Credit-Bearing

--DOES NOT TRANSFER--
–

1454

--DOES NOT TRANSFER--
3

3897

--DOES NOT TRANSFER--
2

4802

--DOES NOT TRANSFER--
1

1614
Other Sophia Courses
Post University Business has not formally confirmed credit transfer for these courses. Please contact the school for approval.
Sophia Course
Category
Credits
Rating

Career Success
3

336

Humanities
3

825

Science
1

278

Career Success
1

339

Science
3

1794

Science
1

146

Computer Science and IT
3

554

Science
3

4657

Science
3

31

Science
1

4

Math
3

204

Language
3

185

Social Science
3

129
The Sophia Experience
А different way to learn. A smarter path to success.
Reviews
Our students love the freedom, flexibility and support we offer. See what they're saying about Sophia's courses.